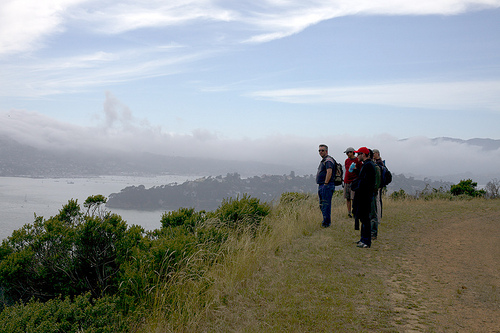 One of the advantages having a boat affords you is the ability to sail to Angel Island and stay past the departure time of the last ferry. Teams Downtown Uproar, On Belay, and Shut Up and Drive took time out yesterday to expose some of their friends to the San Francisco Bay summer wind pattern on the way to and from Angel Island (as it is a common local problem that people here are not sunburnt or brined enough).
Once the last ferry leaves, the day use and open picnic sites are empty except for other sailors, park staff, wandering campers, and the occasional stranded ferry passenger. In the past, we've reserved a semi-private day use site and had terrific parties, complete with music and kegs of beer, but this time we were unable to get a larger site so just went a-hiking until the ferry cleared out and we could move in to occupy the lawn and its grills. Awesome!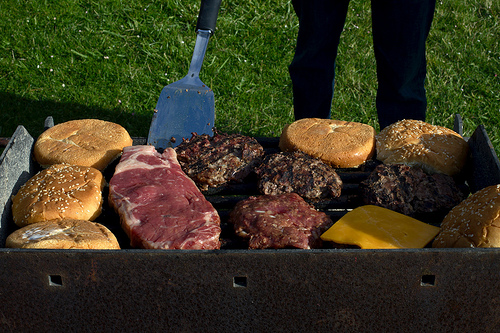 (Not pictured: frisbee, dancing, the other grill, the giant spread of food, people totally committed to having fun)
We'll be doing a few more of these this year, possibly to other venues – if you have a favorite boat-accessible picnic site, please let me know!